Contact Us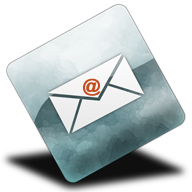 If you have questions, get a quote, or request information including desired products details.

You can also contact us by following channels:
Twitter at @VirtualTechTH
Facebook at VirtualTech Fanpage
Online chat via Line: VirtualTech Line Official
Online chat via Skype: virtualinnovativetechnology
Our Sales Department will reply to you shortly and answer your inquiry.
Please simply drop all information needs by following session:

Sales & Product Inquiries

You can get information about an order you would like to purchase, whether you want a product brochure.
If you are interested in further details about one or more of our products, we will be happy to send you the relevant brochure(s) and technical information.
Please provide the contact details and additional information about your request, and your quotation will be emailed to you upon receipt.
Primary email: sales@virtualtech.co.th
Secondary email: sales.virtualtech@gmail.com
If you prefer, you can also check product quantities by calling 66 - 2-300-8218.
Product & Technical Support
We do provides technical support when you are unable to address a problem successfully on your own.
Our Technical Support are highly specialized in the field of telecommunications. So you can be sure an expert will be working on your practical issues.
Simply drop the question to get help at support@virtualtech.co.th