Please read the following terms and conditions carefully. By using online purchase on this website, you agree to these terms and conditions. Virtual Innovative Technology Co., Ltd. may modify these Terms and Conditions at anytime.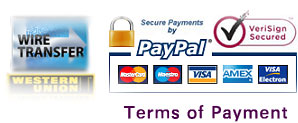 Terms of Payment

We reserves the right to hold shipment for any order if payment received are not exactly to the total amount as quoted.

All order regardless of items must be paid in full prior to shipping. Customer is responsible for all shipping fees, duties, and taxes.

All payments must be prepaid only in US Dollars.

All the bank charges required for money transfer must be paid by the customers.

Acceptable payment methods are Credit Card with PayPal Credit Card Processing, Western Union, and wire transfer.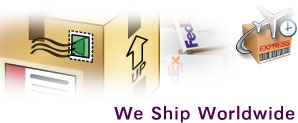 Shipping Methods

Shipping, handling, and insurance charges are quoted or invoiced. All will be paid by the customer.

After received payment, most of orders are shipped out within 1-2 business days default shipping method to FedEx.

The notification with a confirmation of shipment and a tracking number will sent out to customer via e-mail when the order is shipped.

Any lost shipments or damaged in transit and any further cost are not our responsibility.

Duties and taxes will be the responsibility of the customer. Please cooperate with your tax authority.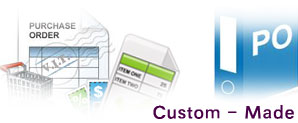 Custom - Made
If the product you need is not listed in our catalog, we welcome the opportunity to assist you in formulating a product to meet your specifications and your timeline for delivery.

Unit price will depend upon the number of quantity requested.

The production line will be processed upon received payment only.

Custom products are generally not returnable.

Orders for custom items may generally not be canceled once manufacturing has begun.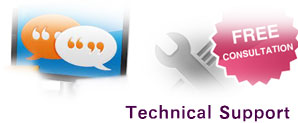 Technical Support
We do provides technical support when you are unable to address a problem successfully on your own.
Our Technical Support are highly specialized in the field of telecommunications. So you can be sure an expert will be working on your practical issues.

We'll be able to answer most of your questions via email or online chat.

VirtualTech Line Official

virtualinnovativetechnology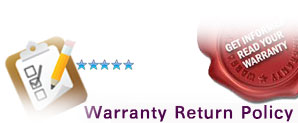 Warranty Return Policy
All products are extensively tested prior to shipments.
All part and products both of iWin and RF brand are free from defective material and defective workmanship. They are guaranteed for a period of 12 months from the date of the sales invoice.
This warranty does not apply to parts which have been used, abused, modified, disassembled, unusually heavy use, improper packaging/handling or subjected to conditions exceeding our specifications:

Parts, modules, kits are constructed and soldered properly.

They are not subject to use that is beyond normal and reasonable wear and tear.

They are not powered with an unsuitable power supply, power source or battery.

They are not damaged from excessive over heating due to inadequate ventilation.

RF Pallets are guaranteed against defects in workmanship and failures resulting from said defects. Any other type of failure is not covered. There are many factors that can cause a pallet to fail, such as improper installation, lightning, power issues, etc.

In case of uses RF test equipment with our products void a warranty and we may refuse technical support in this case.
Qualifying goods will be repaired or at our option, replaced providing the goods are returned to us, carriage paid and suitably packaged within a 12 months period. No returns accepted without prior approval.
Any goods returned that are not covered under the manufacturers warranty will be liable to inspection charges, parts, and delivery cost. These must be paid for in full before returning the goods to the customer.