How To Order
Below given you the easy steps to make a product order with us:
1. Email the list of items you want to order with "Product Name, Model No, Quantity for each of item", and also please give us for your full shipment address at sales@virtualtech.co.th
2. We will calculate and give the cost (Proforma Invoice) and quotation for the goods and approximate shipping cost by air freight or air cargo with FOB or Door to Door and inform you by email as soon as possible.
3. Once the order is confirmed, we require 100% advance payment prepaid on order confirmation.
4. We will inform and update the goods processing status when dispatch via email.
Payment Guide
We accept various payment methods:
1. Wire Transfer (Regular Bank Transfer/or T/T Telegraphic Transfer)
2. The Western Union Transfer, and also especially
3. PayPal (with Credit Card or with a Paypal account)
Please be informed that we are accept only in US Dollars according to the Quotation/Proforma Invoice.
Let us remind our valued customers that all the bank charges required for money transfer must be pay by the customers.
The customer have to pay your bank fee by separately from total amount in quotation/proforma invoice.
Terms of payment is 100% transfer in advance. No returns without prior approval.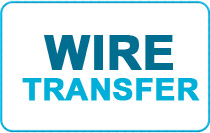 Pay by Wire Transfer
It's very easy to pay us by wire transfer. The fee of money transfer through wire transfer is cheapest than other methods, and you must be pay your bank fee by separately from total amount in quotation/proforma invoice. If you want to It may take around 5 days to one week for the wired payment to reach us.
Please feel free to transfer the currency according to the quotation.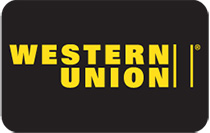 Pay by Western Union Transfer
If there is Western Union Service in the area where you live, you can choose to send us deposit through Western Union. We have our information about Western Union Transfer attached in quotation/proforma invoice. After you send us the money, please tell us the full name of the remitter, sum of money, details of your address, and also the Money Transfer Control Number provided by Western Union.
Western Union is the fastest way to pay us. We can get your money in a couple of minutes after you send the money.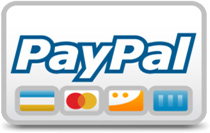 Pay Online by Paypal (with Credit Card or with a Paypal account)
We will create a special payment link on website for you to use Credit Card or Paypal account to pay online. Paypal accepts all the major credit cards and debit cards. It's quick, convenient, safe and easy. But the fee of transfer is high with 4.4% of total costs per order. Therefore, when we create the PayPal link, we will fill in the total costs for you to pay including the costs of product order, shipping cost, and the fee of paypal transfer (4.4% of total costs).